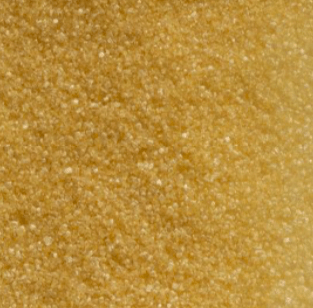 Golden Demerara Sugar
Product of Mauritius
Herbicides Free         Pesticides Free      
Additives Free           Chemical Free    
Demerara sugar is produced from sugarcane and consists of grainy, crunchy texture in baking. 
It originates from Guyana (formerly Demerara) in South America. However, most demerara sugar available today comes from Mauritius in Africa.
Demerara Sugar is often used as sprinkles to decorate cakes and muffins but can also be added to tea and coffee, to replace white sugar. 
It contains a small amount of molasses hence giving its light golden Goldcolor and caramel flavor      
Nett Weight : 500g
Ingredients: Fresh Cane Sugar Juice 
For BULK PURCHASE / BECOME OUR DEALER:
Kindly Contact us at CLEANEATINGGROCER@GMAIL.COM or WhatsApp us at 012-2281923
Out of stock
Health Benefits:
♦ Demerara sugar contains trace amounts of vitamins and minerals such as calcium, iron and B vitamins.